Welcome to
PAIGHAM-E-ISLAM TRUST MOSQUE

About Us
Paigham-E-Islam Trust Britain a.k.a Fulham Road Mosque (Jamiat Al-Dawah Al-lslamiah Britania) is a registered organisation (Charity No.508711) and has been serving the community since 1979.
Our website aims to provide up-to-date information about our centre's current events, activities and services.
Thank you for visiting.
Salat-ul-Jumu'ah
1st: Jamat 1:30pm
2nd Jamat 2:15pm
Mosque Donations
Support the mosque's financial commitments.
Your
weekly Friday Prayer collections and General donations can
be made on our website.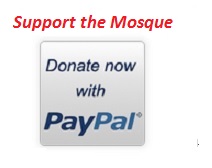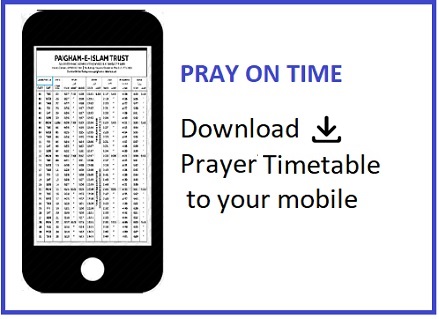 HADITH
Pay While Still Sweaty
The Messenger of Allah (sal Allahu alaihi wa sallam) said: "Pay a worker his wages before the sweat from his labour dries (on his body)." [Ibn Majah]

If you employ anyone, be sure to give their salaries on time. This is an order from Allah (subhana wa ta'ala).
COVID - 19 Food Hub Update
Paigham-E-Islam, Foodhub, Stratford Rd, Sparkhill
Last Friday of every month between 6pm and 8 pm
Got a question or require advice on a matter? Contact Imaam Sajjad. Click here for contact details.