Welcome to
PAIGHAM-E-ISLAM TRUST MOSQUE

About Us
Paigham-E-Islam Trust Britain (Jamiat Al-Dawah Al-lslamiah Britania) is a registered organisation (Charity No.508711) and has been serving the community since 1979.
Our website aims to provide up-to-date information about our centre's current events, activities and services.
Thank you for visiting.
Mosques Plasma Drive
Alhumdulilah, alongside 22 other mosques in Birmingham, we are launching the Mosques Plasma Drive in association with NHSBT.
We are calling for all those who have tested positive for COVID 19, have had an antibody test or have had symptoms to contact the NHS to see if they are eligible to become donors.
As Muslims we are compelled to help save lives and your plasma donation could save lives.
Whoever saves a life – it is as if he had saved the whole of humanity.
Please do read more about this clinical trial and how you can help at
www.nhsbt.nhs.uk/mosquesplasmadrive
#mosquesplasmadrive #nhsbt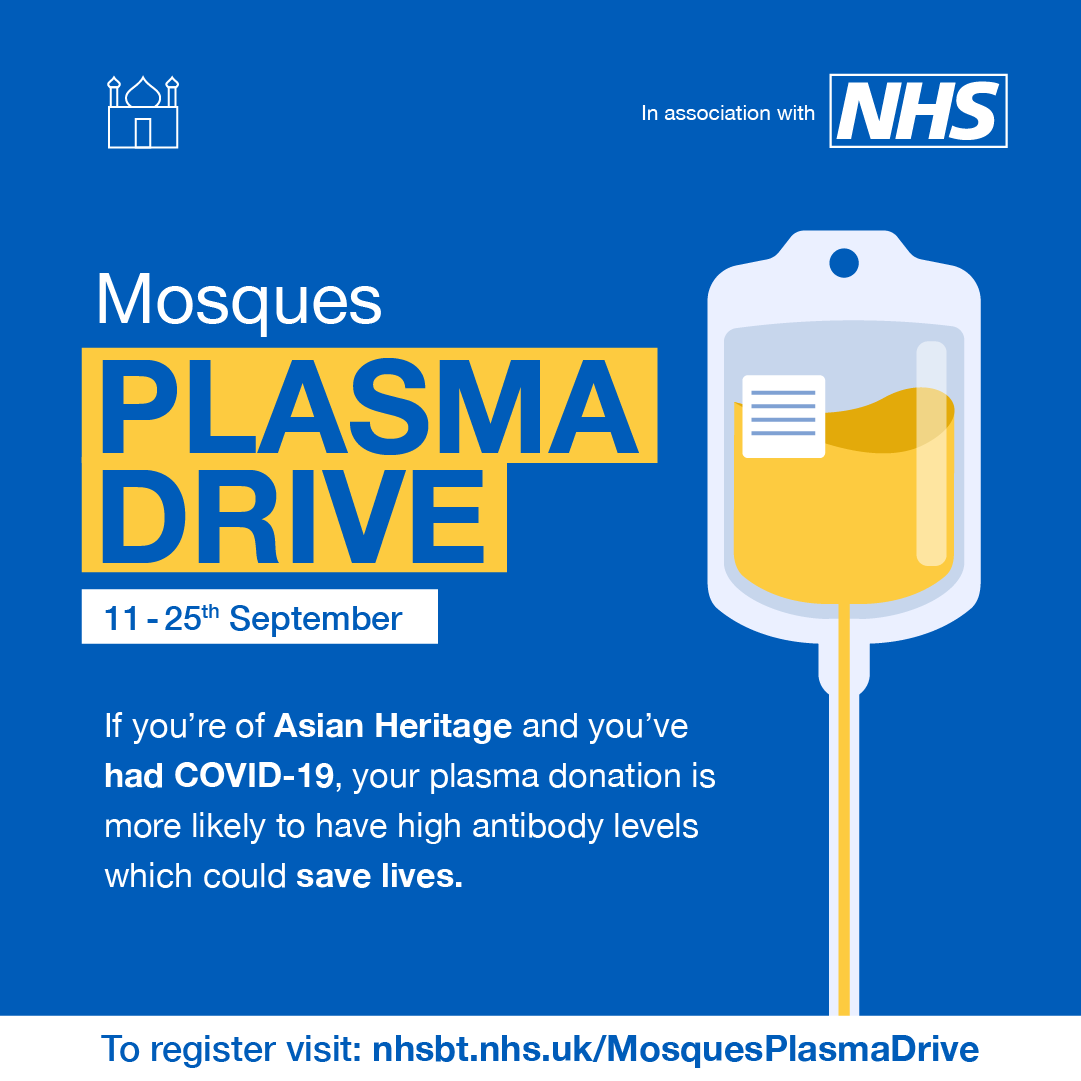 29 July 2020
Reopening Rules and Guidelines- Paigham -E-Islam Trust
Trustees of Paigham-E-Islam Trust are pleased to announce that our Masjid will reopen for daily congregational prayers in accordance with COVID-19
social distancing guidelines outlined by the Government.
Please note the following instructions :
Mosque will open 20 mins prior to jamat and close IMMEDIATELY after
You MUST bring a face mask
Bring your own shoe bag - keep shoes with you at all time - 1 way system in effect
Bring your own prayer mat and take it home with you
*Friday Prayer ONLY:
- Mosque opens 20 mins before first jamat and close IMMEDIATELY after last jamat
- No need to pre book your place - it will be first come first serve
Salat-ul-Jumu'ah
1st: Jamat 1:10pm
2nd Jamat 1:30pm
3rd Jamat 2:00pm
Note - Mosque Donations
Support the mosque's financial commitments .
Your
Mosque donations for weekly Friday Prayer collections and General donations can
continue
to be made online on our website (Paypal).

HADITH
If Want Then Give
The Messenger of Allah (sal Allahu alaihi wa sallam) said: "Allah says, 'If you wish for My mercy then show mercy to My people (My creation)." [Ibn Hibban]

In your everyday affairs with family, employees and fellow Muslims, remember this!
COVID - 19 Food Hub Update
Paigham-E-Islam, Foodhub, Stratford Rd, Sparkhill -
CLOSED
Dear all,

We apologise for any inconvenience this causes but your safety is of utmost importance to us.

Please contact any of the following fellow local Islamic organisations who are still able to operate during this difficult period and MAY be able to help:

Ummah Welfare Trust

0800 4 0800 11

01204 661030

Females only line 07933 001283

Sultan Bahu Trust

0121 440 4096

As Suffa Outreach Foodbank

07835 487124

0121 285 2777

Got a question or require advice on a matter? Contact Imaam Sajjad. Click here for contact details.