Welcome to
PAIGHAM-E-ISLAM TRUST MOSQUE

About Us
Paigham-E-Islam Trust Britain (Jamiat Al-Dawah Al-lslamiah Britania) is a registered organisation (Charity No.508711) and has been serving the community since 1979.
Our website aims to provide up-to-date information about our centre's current events, activities and services.
Thank you for visiting.
Salat-ul-Jumu'ah
1st :speech : 12.50 pm - Jamat 1:30pm
2nd :speech : 1.50 pm - Jamat 2:15pm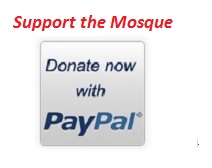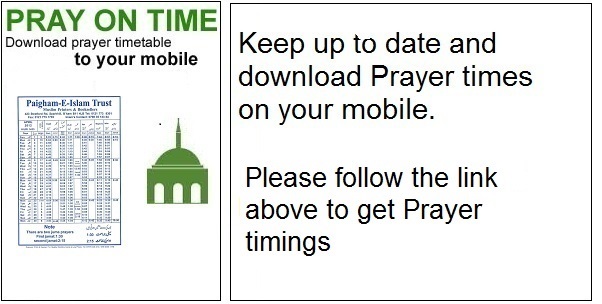 HADITH
Body Protests Against Tongue
The Messenger of Allah (sal Allahu alaihi wa sallam) said: "There is nothing in the body which does not complain of the sharpness of the tongue." [Abu Yala]

When I am sharp tongued with others it is my own body that is going to have to suffer the consequences; the punishment of this sin.

It is no wonder then that everyday my whole body protests against the sharpness of my tongue.
Got a question or require advice on a matter? Contact Imaam Sajjad. Click here for contact details.